Sometimes, it seems, people forget the "social" part of social media marketing.
They're so focused on what results will happen that they don't pay attention to the small details that matter most.
In the world of social, it's the actual interaction between brand and person that makes the difference. Companies that take a casual approach to engagement are missing out on the true gold of the social landscape.
Engagement is a sometimes-annoying word for describing a conversation. Two humans, brought together by technology and common interests, enter into a dialogue. One company represents the brand's interests, and the other one is looking out for themselves. All conversations have rules, especially business-oriented discussions. Experienced social media managers understand what needs to be said and how they have to deliver the messaging to fulfill business functions.
Achieving business goals is always the aim for social media managers.Social media marketing helps organizations achieve objectives while branding. Branding is always a part of your sharing and messaging campaigns.
What Impression Does Your Organization Make?
Branding, by its very definition, is about the lasting impression your organization leaves on people. Think of your brand as the essential "take away" people who your company deal have. For some brands, it may be a single word, like "fun" or "innovative." What matters is that your brand has a congruent meaning to people.
Social media marketing forms a strong impression on people that follow brand pages and profiles. For many consumers their primary interaction with famous personalities, brands, and organizations is through social media. Engagement ends up being the only way to leave these people properly with a favorable impression. Enterprises have been investing heavily in ensuring their interactions with clients on social networks are smooth. They understand that these are the individuals who help or hurt their business online.
Angry customers generate many complaints online. Most of these are avoidable if only someone takes the time to engage and sort things out. Those who feel positive about your brand can be coaxed into advocacy when they're proper motivated. It's up to the social media manager to determine what's necessary to keep everyone enthused and engaged.
Content marketing has gone mainstream, and it doesn't appear any slowdown is coming. This essential tactic is working well across the broad range of social networks, including emerging systems and apps. There's no question that people are willing to consume nearly limitless amounts of content, whether they're images, videos, or written documents. Each channel has a preferred distribution method, but many of the principles of efficient sharing always apply.
How Do Humans Help Your Sales Funnel Grow?
Most companies are very concerned about sales funnel growth, and rightfully so. If new leads aren't filling up your CRM, your marketing is probably failing. Armed with copious amounts of marketing material, humans along the path help point your prospects in the right direction. Organizations that don't maintain enough personnel to handle these encounters suffer for it. The solution that larger enterprises choose, which is to either outsource of ramp up in-house, is among the only two options available to everyone.
It's likely that doing things in-house is too expensive for most organizations in North America and Europe. There's so much red tape involved with hiring and enormous costs associated with training that they would be crazy to bother. They may get the results they wanted if they invested big, but there are no guarantees. A much better the idea is to appoint dedicated project managers to handle the digital marketing.
With a dedicated social media team in place, executing winning digital marketing campaign becomes as simple as sending an email! Communicate your corporate philosophy concisely to your staff and they'll translate your message into the language of social networks.
This approach:
Delivers fresh leads on a regular basis.
Warms up all prospects before they're turned over to your inbound marketing process.
Consistent social media management improves your brand image and online presence.
Turns your prospects into sales with targeted content that solves their problems.
Can You Afford to Wait Any Longer?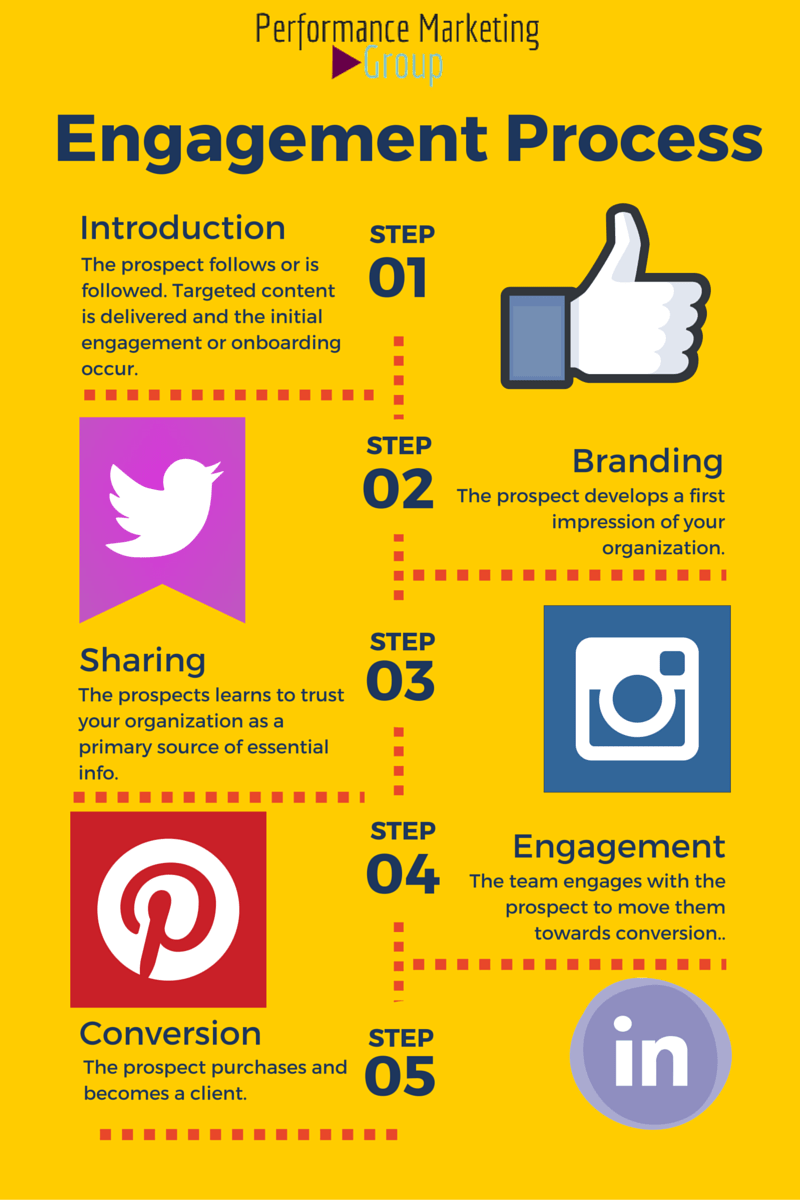 Anyone who is still waiting to start their social media marketing efforts has already let the competition get way ahead. If you ever want them to quit running victory laps, you'll need to get in the game soon. Accept the fact that social marketing is a necessary evil and budget accordingly.
With your social media marketing efforts on autopilot, you can switch your attention to closing sales. With enough marketing assets in place and sufficient resources available for engagement, there's virtually no chance your efforts will fail. Defining your strategy is something you can do on your own, or have your new staff handle it for you. Digital campaigns can't be successful without tight controls and a savvy strategy in place. Once they implement the basic plan, the day to day sharing and engagement is all that's left.
The biggest social networks in the world have everyone you need to grow your business. Instagram, Facebook, Twitter, and LinkedIn are visited every day by millions of people. Targeting these users makes perfect sense, as long as you respect the rules of engagement on every platform. Your best responses come from customizing your campaigns to understand the various cultures established on each network.
Visual marketing is the norm these days, and video is also rising rapidly. Professional images, video, and written content are difficult to make but are now essential components of marketing. Your digital marketing agency has to have the power to deliver and distribute all of your cohesive content across all channels all the time. Anything less is a half effort that's doomed to failure.
Set your budget and leave the rest up to a third party. That way you'll know you're getting the coverage you expect while maintaining a consistent, high-quality branding and engagement experience. As we like to say at Performance Marketing Group, "Brand. Engage. Sell. Succeed." That formula is working across numerous industries and will work for your organization as well. If you have any questions about how digital marketing and social media can help you, contact us at 1-877-830-3318. We'd love to help!