Local SEO For Small Business
Local SEO For Small Business
Search engine optimization for small businesses help your local company find new customers.
It requires a powerful digital presence to attract the best customers in your local area. Your website, service, and product offerings must stand out in a crowded field of competitors. When your first start to pay attention to building your online traffic, you start out way behind competitors who long ago began their marketing efforts. Fortunately, following a tested, proven method any small business can improve SEO and search engine listings.
Why Local SEO Is So Important
As a local business owner, customers and potential clients must be able to find your storefront not only in real life but in relevant searches on the top search engine results page, too. Therefore, having a search presence for search terms and relevant keywords in your business profile helps to establish trust and credibility.
Why Does Local SEO Matter?
Local search engine optimization matters because, with the sheer number of businesses competing for customers, it can be challenging to earn their trust and loyalty without a robust online presence. 
Many people search businesses online before purchasing anything from them or visiting their location, so this is your opportunity to show up in those searches. By using local SEO techniques, you can convince those customers that you're the business they need to choose for their needs, increasing foot traffic at your location. 
For instance, let's say someone searches on Google for "Doctor near me." If you use local SEO to show up for these types of search queries and your competition does not, then the chances are that customer is more likely to choose your company for their needs.
On-Page Optimization Matters!
Content marketing and on-page optimization go together like a horse and carriage. Getting content discovered organically by users requires keyword-rich content that can rank high in search engine results pages.
On-Page SEO helps you rank highly in search engine results pages (SERPs) and show up for specific keyword searches. Completing keyword research and creating local landing pages relevant to the keywords you want to target helps direct traffic to your website while improving search engine rankings. Other more refined points that shouldn't get overlooked include filling in meta descriptions and ensuring the page has local intent.
Local landing pages should get targeted to the location of your business, and for best results, should have a content marketing strategy in combination with local links, local listings, local citations, and local marketing initiatives to gain traction in all search engine marketing efforts.
Content Optimization Places You In The Right Business Category
When customers and potential clients search for a specific keyword or phrase, they'd like to see accurate and relevant results. One way to ensure that you're among the most relevant results is by optimizing your content to match the business category you best serve.
Localized content helps search engines recognize the correct category you serve while ranking higher in search results. For example, you can use the Google My Business app to place your business in the right type and verify that it's categorized correctly, too.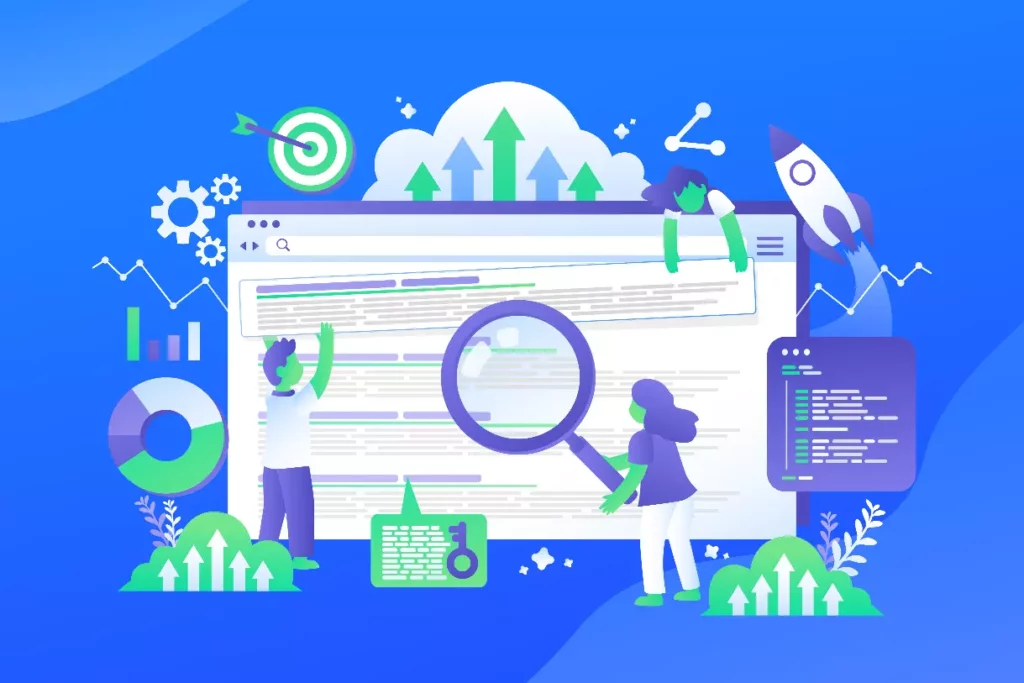 Location-Based Searches Are Most Meaningful
When potential customers actively search for products or services, it's sensible to narrow their search area to a specific location – known as location-based searches.
For instance, if potential customers are searching for the best restaurant in the area they're at, it makes little sense to look at reviews from all over the U.S. Location-Based searches allow you to target potential customers looking for a business like yours in your area.
To ensure any mixups or miscommunications, brick-and-mortar stores with physical locations need to take extra care to ensure all references on the internet reflect the correct contact details. Ideally, the contact information, including physical address, phone numbers, hours of operation, as well as products and services you offer, should be correct across the internet.
As you might imagine, this could be quite an undertaking! With hundreds of online business directories, the Yellow Pages, Bing Places For Business, and Yelp For Business, multiple sources with online business citation, there's a strong chance there could be mistakes with your basic business info. Getting online listing errors corrected helps ensure authority with search engines where your organic search engine results display. 
By taking care of these details, companies who invest in Local SEO for the best SEO Benefits. Getting a top business rank in a high-visibility search position with decent search volume can significantly impact your bottom line. 
Connect On Social Media Platforms
These days, Google uses social signals as part of its ranking algorithm. When people search for new places to dine and have a beer or coffee, they increasingly turn to friends, colleagues, and family on Facebook and Twitter. They're asking questions about where the best parts of town are. 
Without social media marketing, your company could be missing out on valuable opportunities to connect with potential customers in a meaningful way. On average, 80% of an online audience is more likely to buy from you when they have shared your page or content on social media platforms such as Facebook and Twitter.
Why Is Local SEO An Essential Factor For Google?
To provide the most relevant information possible, Google wants its users to access the most accurate information about local companies. As a result, it has provided business owners with a tool that can give you more visibility and increase organic rankings on the web. It's called Google My Business or GMB. 
Google My Business is a free platform that supports local SEO efforts with business listings, Google Maps integration, Google Posts, and zip code search, and another way to generate targeted organic traffic through Smartphone Searches. 
For instance, organic search on Google Maps directs mobile searches from a potential customer looking for relevant products and services directly to your door!
Having a digital marketing plan for Google My Business can boost your company's online visibility to connect with a potential customer and gain momentum in your industry.
Why local SEO for small businesses?
Many reasons explain why local SEO is vital for small businesses. First, 76% of consumers search for a business name, local products, and services on their smartphones at least once a month. With so many people searching online to find a business they can trust in their area, it's integral that you invest in a solid SEO strategy to gain visibility and stay relevant.
Secondly, Google has continued to update its algorithms to reflect the increasing importance of mobile-friendliness as a ranking factor. 
By taking advantage of local SEO techniques that allow you to rank higher for keywords related to your location, including the use of structured data markup, schema markup, inbound links, and link-building techniques, you can expect to see more customers visiting your business page on their mobile devices.
Online Reviews And Reputation Management
Most consumers tend to trust reviews from their peers more than they do information on a company's website.
Since people are always interested in reading reviews to find the best business in town, having a positive sentiment on popular review sites like Facebook, Google My Business, and other platforms helps gain visibility and increase your chance of standing out among the competition.
To ensure positive customer reviews, you need a plan to engage with them to encourage reviews. Asking for their feedback and sending out review requests and surveys can help you understand what you're doing right to continue doing it in the future.
Ideally, every positive or negative review should get responded to tactfully and promptly by the owner or manager of the business. By doing so, potential customers can get a clearer idea of how they might get treated when patronizing the business.
Responses should always be professional to gain customer trust and avoid negative reviews in the future.
As you can see, there are many reasons why local SEO should be an integral part of your small business marketing plan. By taking advantage of local SEO techniques, you'll gain more visibility and establish yourself as a leader in your industry.
Local SEO Is A Long Game, Not A Sprint
Focusing on local SEO ranking factors requires a long-term approach. It isn't something you do once and get immediate results from; instead, it's an ongoing process of building a reputation, gaining traction with your audience, and showing up for relevant search queries.
Local SEO is a long game, not a sprint. To earn customers' trust and loyalty, you have to build your website's content marketing strategy from the ground up. By creating optimized landing pages that rank high in SERPs, maximizing local listings on leading directories, and constantly monitoring your site's analytics to measure your content's performance, you can slowly but surely grow your business over time.
How To Launch A Winning Local SEO Campaign
At Performance Marketing Group Inc., we've helped dozens of businesses succeed online by launching local SEO campaigns tailored to their needs. 
We are proud to offer a free, no-obligation local SEO audit to business owners in many kinds of business, including law firms, hair salons, healthcare providers, home service providers, and more. 
Our local SEO services empower clients to get ahead of the competition in their area, increase foot traffic at their location, and reach more potential customers online searching for what you have to offer.
Our experienced team can boost your company's rankings for specific keywords related to your business. This type of service enables our clients to maximize their local rankings and gain an edge over the competition in their local area.
We evaluate a local SEO checklist by running it through our comprehensive technical audit software to provide an unbiased local results report on our findings. We recommend several changes that can be made for each item, giving you the power to create a better digital marketing strategy to grow and expand your business.
We also offer a local SEO service that enables businesses to reach more customers online and get an edge over competitors by improving their website's ranking in search engines.
For more information about how Performance Marketing Group Inc. can launch a winning local SEO campaign for your company, don't hesitate to get in touch with us today!
Contact Us Now to claim your free local SEO Audit Report.